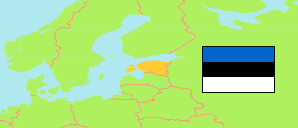 Valga
(Estonia)
County
The population of Valga.
Contents:

Settlements

The population of the settlements in Valga.
Source: Statistical Office of Estonia (web).
Explanation: Settlements are defined according to the results of the 2011 census by built-up areas where the distance between buildings is no more than 200 meters and where live at least 200 persons. Counties consider the administrative reform of 2017.