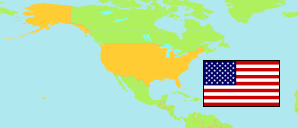 USA:
Jackson MSA
Contents: Jackson
Metropolitan Statistical Area
---
586,320 Population [2010] – census
591,978 Population [2020] – census
13,999km² Area
42.29/km² Density [2020]
Census Tracts
The population of the census tracts in the Jackson MSA by census years.
160 Census Tracts (number)
3,700 Population [2020] (average)
87.50 km² Area (average)
In the map, click on an area for displaying detailed information of the corresponding feature.
---
Further information about the population structure:
---
Source: U.S. Census Bureau (web).
Explanation: All population totals refer to 2020 census boundaries. They were recalculated by using census block data.