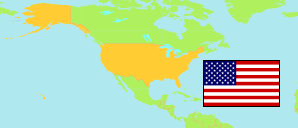 St. Louis
Metropolitan Statistical Area in USA
Contents:

Population

The population development of St. Louis as well as related information and services (Wikipedia, Google, images).
Name
Status
State(s)
Population
Census
1990-04-01
Population
Census
2000-04-01
Population
Census
2010-04-01
Population
Census
2020-04-01
Population
Estimate
2021-07-01

St. Louis

Metropolitan Statistical Area
MO-IL
2,560,517
2,675,343
2,787,701
2,820,253
2,809,299
Source: U.S. Census Bureau (web).
Explanation: Metropolitan and micropolitan statistical areas as defined in March 2020 by the OMB Bulletin No. 20-01. The 2021 gender and age figures are not fully based on results of the 2020 census.
---
Further information about the population structure:
Gender (E 2021)
Males
1,371,603
Females
1,437,696
Age Groups (E 2021)
0-17 years
618,017
18-64 years
1,698,785
65+ years
492,497
Age Distribution (E 2021)
0-9 years
329,314
10-19 years
352,254
20-29 years
345,269
30-39 years
382,758
40-49 years
341,216
50-59 years
367,337
60-69 years
365,610
70-79 years
216,197
80+ years
109,344
»Race« (C 2020)
White
2,007,284
Black/African American
506,762
Indigenous
7,737
Asian
82,202
Pacific Islander
1,073
Some other
44,807
2 or more
170,388
Ethnicity (C 2020)
Hispanic or Latino
106,269
Other
2,713,984
---