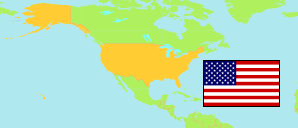 Memphis
Metropolitan Statistical Area in USA
Contents:

Population

The population development of Memphis as well as related information and services (Wikipedia, Google, images).
Name
Status
State(s)
Population
Census
1990-04-01
Population
Census
2000-04-01
Population
Census
2010-04-01
Population
Census
2020-04-01
Population
Estimate
2021-07-01

Memphis

Metropolitan Statistical Area
TN-MS-AR
1,067,263
1,205,204
1,316,100
1,337,779
1,336,103
Source: U.S. Census Bureau (web).
Explanation: Metropolitan and micropolitan statistical areas as defined in March 2020 by the OMB Bulletin No. 20-01. The 2021 gender and age figures are not fully based on results of the 2020 census.
---
Further information about the population structure:
Gender (E 2021)
Males
639,302
Females
696,801
Age Groups (E 2021)
0-17 years
330,318
18-64 years
808,029
65+ years
197,756
Age Distribution (E 2021)
0-9 years
177,862
10-19 years
184,849
20-29 years
180,329
30-39 years
181,055
40-49 years
164,285
50-59 years
168,315
60-69 years
151,460
70-79 years
89,388
80+ years
38,560
»Race« (C 2020)
White
565,211
Black/African American
612,104
Indigenous
4,504
Asian
32,359
Pacific Islander
585
Some other
58,640
2 or more
64,376
Ethnicity (C 2020)
Hispanic or Latino
94,948
Other
1,242,831
---