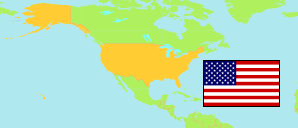 Columbus
Metropolitan Statistical Area in USA
Contents:

Population

The population development of Columbus as well as related information and services (Wikipedia, Google, images).
Name
Status
State(s)
Population
Census
1990-04-01
Population
Census
2000-04-01
Population
Census
2010-04-01
Population
Census
2020-04-01
Population
Estimate
2021-07-01

Columbus

Metropolitan Statistical Area
OH
1,462,258
1,675,013
1,901,974
2,138,926
2,151,017
Source: U.S. Census Bureau (web).
Explanation: Metropolitan and micropolitan statistical areas as defined in March 2020 by the OMB Bulletin No. 20-01. The 2021 gender and age figures are not fully based on results of the 2020 census.
---
Further information about the population structure:
Gender (E 2021)
Males
1,065,587
Females
1,085,430
Age Groups (E 2021)
0-17 years
503,206
18-64 years
1,347,678
65+ years
300,133
Age Distribution (E 2021)
0-9 years
276,925
10-19 years
283,329
20-29 years
295,492
30-39 years
326,435
40-49 years
275,210
50-59 years
266,952
60-69 years
231,127
70-79 years
135,233
80+ years
60,314
»Race« (C 2020)
White
1,499,350
Black/African American
334,842
Indigenous
6,312
Asian
105,237
Pacific Islander
719
Some other
57,101
2 or more
135,365
Ethnicity (C 2020)
Hispanic or Latino
110,967
Other
2,027,959
---