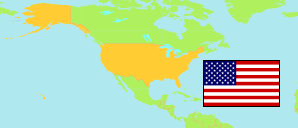 Baltimore - Columbia - Towson
Metropolitan Statistical Area in USA
Contents:

Population

The population development of Baltimore - Columbia - Towson as well as related information and services (Wikipedia, Google, images).
Name
Status
State(s)
Population
Census
1990-04-01
Population
Census
2000-04-01
Population
Census
2010-04-01
Population
Census
2020-04-01
Population
Estimate
2021-07-01

Baltimore - Columbia - Towson

Metropolitan Statistical Area
MD
2,382,172
2,552,994
2,710,489
2,844,510
2,838,327
Source: U.S. Census Bureau (web).
Explanation: Metropolitan and micropolitan statistical areas as defined in March 2020 by the OMB Bulletin No. 20-01. The 2021 gender and age figures are not fully based on results of the 2020 census.
---
Further information about the population structure:
Gender (E 2021)
Males
1,374,362
Females
1,463,965
Age Groups (E 2021)
0-17 years
621,911
18-64 years
1,753,057
65+ years
463,359
Age Distribution (E 2021)
0-9 years
334,322
10-19 years
358,233
20-29 years
359,914
30-39 years
408,873
40-49 years
346,975
50-59 years
379,027
60-69 years
341,086
70-79 years
207,507
80+ years
102,390
»Race« (C 2020)
White
1,533,152
Black/African American
811,018
Indigenous
10,647
Asian
180,507
Pacific Islander
1,333
Some other
113,345
2 or more
194,508
Ethnicity (C 2020)
Hispanic or Latino
215,867
Other
2,628,643
---