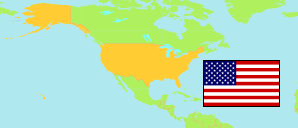 St. Joseph
Township in Indiana
Contents:

Population

The population development of St. Joseph as well as related information and services (Wikipedia, Google, images).
Name
Status
Population
Census
1990-04-01
Population
Census
2000-04-01
Population
Census
2010-04-01
Population
Census
2020-04-01
Population
Estimate
2022-07-01

St. Joseph

Township
61,336
68,316
71,492
76,350
77,566
Indiana
State
5,544,159
6,080,485
6,483,802
6,785,528
6,833,037
Source: U.S. Census Bureau (web).
Explanation: Latest available rebased population figures are used. In case of significant changes, they were recalculated by using census block data.
---
Further information about the population structure:
Gender (C 2020)
Males
36,755
Females
39,511
Age Groups (C 2020)
0-17 years
17,357
18-64 years
45,195
65+ years
13,714
Age Distribution (C 2020)
0-9 years
9,504
10-19 years
10,291
20-29 years
11,760
30-39 years
9,552
40-49 years
8,499
50-59 years
8,360
60-69 years
8,816
70-79 years
5,906
80+ years
3,578
Urbanization (C 2020)
Rural
1,154
Urban
75,112
»Race« (C 2020)
White
58,950
Black/African American
7,146
Indigenous
259
Asian
2,895
Pacific Islander
14
Some other
1,891
2 or more
5,111
Ethnicity (C 2020)
Hispanic or Latino
4,475
Other
71,791
---