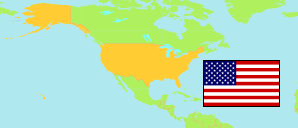 Los Angeles - Long Beach - Anaheim
(USA)
Contents:

Urban Area

The population development of Los Angeles - Long Beach - Anaheim as well as related information and services (weather, Wikipedia, Google, images).
Source: U.S. Census Bureau (web).
Explanation: Urban areas are defined every 10 years using the previous census results; no later official population estimates are available.
---
Further information about the population structure:
Gender (C 2020)
Males
5,995,057
Females
6,242,319
Age Groups (C 2020)
0-17 years
2,505,484
18-64 years
7,937,556
65+ years
1,794,336
Age Distribution (C 2020)
0-9 years
1,287,591
10-19 years
1,550,226
20-29 years
1,863,351
30-39 years
1,818,144
40-49 years
1,613,669
50-59 years
1,597,024
60-69 years
1,296,615
70-79 years
768,968
80+ years
441,788
Urbanization (C 2020)
Urban
12,237,376
»Race« (C 2020)
White
4,064,572
Black/African American
794,530
Indigenous
194,163
Asian
2,107,839
Pacific Islander
32,367
Some other
3,231,268
2 or more
1,812,637
Ethnicity (C 2020)
Hispanic or Latino
5,675,260
Other
6,562,116
---