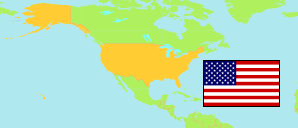 Dallas
in Dallas / Rockwall / Collin / Kaufman / Denton (Texas)
Contents:

City

The population development of Dallas as well as related information and services (weather, Wikipedia, Google, images).
Name
County
Population
Census
1990-04-01
Population
Census
2000-04-01
Population
Census
2010-04-01
Population
Census
2020-04-01
Population
Estimate
2022-07-01
Dallas
Dallas / Rockwall / Collin / Kaufman / Denton
1,006,964
1,187,742
1,197,672
1,304,317
1,299,544
→
Source: U.S. Census Bureau (web).
Explanation: Latest available rebased population figures are used. In case of significant changes, they were recalculated by using census block data.
---
Further information about the population structure:
Gender (C 2020)
Males
647,963
Females
656,416
Age Groups (C 2020)
0-17 years
304,674
18-64 years
853,074
65+ years
146,631
Age Distribution (C 2020)
0-9 years
168,268
10-19 years
168,470
20-29 years
228,818
30-39 years
216,346
40-49 years
164,502
50-59 years
146,270
60-69 years
116,011
70-79 years
63,457
80+ years
32,237
Urbanization (C 2020)
Rural
2,612
Urban
1,301,767
»Race« (C 2020)
White
470,819
Black/African American
303,577
Indigenous
15,376
Asian
48,588
Pacific Islander
687
Some other
253,858
2 or more
211,474
Ethnicity (C 2020)
Hispanic or Latino
551,174
Other
753,205
---