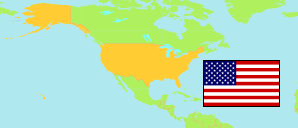 St. Louis Park
City in Minnesota
Contents:

Population

The population development of St. Louis Park as well as related information and services (Wikipedia, Google, images).
Name
Status
Population
Census
1990-04-01
Population
Census
2000-04-01
Population
Census
2010-04-01
Population
Census
2020-04-01
Population
Estimate
2021-07-01

St. Louis Park

City
43,839
44,116
45,197
50,016
49,158
Minnesota
State
4,375,099
4,919,479
5,303,925
5,706,494
5,707,390
Source: U.S. Census Bureau (web).
Explanation: Latest available rebased population figures are used. In case of significant changes, they were recalculated by using census block data.
---
Further information about the population structure:
Gender (C 2010)
Males
21,612
Females
23,638
Age Groups (C 2010)
0-17 years
8,373
18-64 years
31,001
65+ years
5,876
Age Distribution (C 2010)
0-9 years
5,191
10-19 years
3,795
20-29 years
8,922
30-39 years
7,623
40-49 years
5,936
50-59 years
5,705
60-69 years
3,689
70-79 years
2,019
80+ years
2,370
»Race« (C 2020)
White
39,080
Black/African American
4,018
Indigenous
327
Asian
2,086
Pacific Islander
35
Some other
1,241
2 or more
3,223
Ethnicity (C 2020)
Hispanic or Latino
2,651
Other
47,359
---