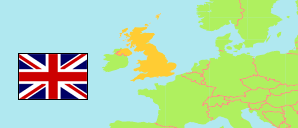 Wilton and Lower Wylye Valley
Ward in South West England
Contents:

Population

The population development of Wilton and Lower Wylye Valley as well as related information and services (Wikipedia, Google, images).
Source: UK Office for National Statistics (web).
Explanation: Wards as at December 2020. All area and population figures of wards are based on output areas. Thus, slight discrepancies are possible compared to the actual ward boundaries that are depicted in the map.
---
Further information about the population structure:
Gender (E 2020)
Males
2,556
Females
2,892
Age Groups (E 2020)
0-17 years
1,067
18-64 years
3,025
65+ years
1,356
Age Distribution (E 2020)
0-9 years
613
10-19 years
528
20-29 years
424
30-39 years
722
40-49 years
699
50-59 years
797
60-69 years
648
70-79 years
619
80+ years
416
Passport (C 2011)
UK
3,603
Republic of Ireland
21
EU (other)
54
other passport
83
no passport
1,081
Country of Birth (C 2011)
UK
4,435
Republic of Ireland
30
EU (other)
160
Other country
181
Ethnic Group (C 2011)
White
4,731
Asian
36
Black
8
Mixed/multiple
30
Other ethnic group
1
Religion (C 2011)
Christian
3,311
Muslim
15
Hindu
2
Sikh
4
Jewish
6
Buddhist
14
Other religion
17
No religion
1,060
---