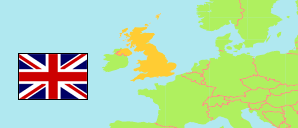 Broxburn, Uphall and Winchburgh
Ward in Scotland
Contents:

Population

The population development of Broxburn, Uphall and Winchburgh as well as related information and services (Wikipedia, Google, images).
Name
Status
Population
Census
2001-04-29
Population
Census
2011-03-27
Population
Estimate
2020-06-30

Broxburn, Uphall and Winchburgh

Ward
17,180
19,420
20,620
Scotland (

Alba

)
Constituent Country
5,062,011
5,295,403
5,466,000
Source: National Records of Scotland (web).
Explanation: The tabulated electoral wards are in effect from 4 May 2017. The population figures of wards are computed using population estimates for output areas assigned by using population-weighted centroids. This approach should be more accurate than the offical ward figures that are computed by using larger data zones with the similar type of assignment.
---
Further information about the population structure:
Gender (C 2011)
Males
9,438
Females
9,979
Age Groups (C 2011)
0-17 years
4,184
18-64 years
12,168
65+ years
3,065
Age Distribution (C 2011)
0-9 years
2,375
10-19 years
2,302
20-29 years
2,216
30-39 years
2,610
40-49 years
3,195
50-59 years
2,445
60-69 years
2,220
70-79 years
1,410
80+ years
644
Nationality (C 2011)
British only
18,583
British and other
49
Other only
785
Country of Birth (C 2011)
Scotland
16,797
UK (other)
1,411
EU
752
Other country
457
Ethnic Group (C 2011)
White
18,880
Asian
318
Mixed/multiple
73
Other ethnic group
146
Religion (C 2011)
Church of Scotland
6,129
Roman Catholic
3,276
Christian (other)
769
Muslim
224
Other religion
119
No religion
7,746
Language at Home (C 2011)
English
17,391
Gaelic
18
Scots
120
British Sign Language
56
Polish
488
Other language
552
---