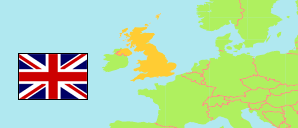 City of Westminster
Borough in London
Contents:

Subdivision

The population development in City of Westminster as well as related information and services (Wikipedia, Google, images).
Name
Status
Population
Census
2001-04-29
Population
Census
2011-03-27
Population
Estimate
2019-06-30

City of Westminster

Borough
181,286
219,396
261,317

Queen's Park

Parish
9,181
12,563
13,639
→

Westminster

Unparished Area
172,105
206,833
247,678
→
London
Region
7,172,091
8,173,941
8,961,989
Source: UK Office for National Statistics (web).
Explanation: Parishes as at December 2019. All population and corresponding area figures of parishes are based on assigning output areas by using population-weighted centroids. Thus, slight discrepancies are possible compared to the actual parish boundaries that are depicted in the map. No population figures (and the actual area) are provided for parishes smaller than output areas.
---
Further information about the population structure:
Gender (E 2019)
Males
135,905
Females
125,412
Age Groups (E 2019)
0-17 years
48,791
18-64 years
179,898
65+ years
32,628
Age Distribution (E 2019)
0-9 years
28,787
10-19 years
25,787
20-29 years
43,442
30-39 years
51,002
40-49 years
37,792
50-59 years
30,566
60-69 years
21,044
70-79 years
13,893
80+ years
9,004
Passport (C 2011)
UK
135,535
Republic of Ireland
4,409
EU (other)
36,576
other passport
47,779
no passport
7,905
Country of Birth (C 2011)
UK
102,407
Republic of Ireland
3,752
EU (other)
31,243
Other country
81,994
Ethnic Group (C 2011)
White
135,330
Asian
31,862
Black
16,472
Arab
15,724
Mixed/multiple
11,395
Other ethnic group
8,613
Religion (C 2011)
Christian
97,877
Muslim
40,073
Hindu
4,178
Sikh
496
Jewish
7,237
Buddhist
3,194
Other religion
1,280
No religion
44,542
---