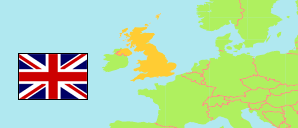 Islington
Borough in London
Contents:

Subdivision

The population development in Islington as well as related information and services (Wikipedia, Google, images).
Name
Status
Population
Census
2001-04-29
Population
Census
2011-03-27
Population
Estimate
2017-06-30

Islington

Borough
175,797
206,125
239,142

Islington

Borough
175,797
206,125
235,000
→
London
Region
7,172,091
8,173,941
8,825,001
Source: UK Office for National Statistics (web).
Explanation: Districts and parishes as at December 2017. All population and corresponding area figures of parishes are based on assigning output areas by using population-weighted centroids. Thus, slight discrepancies are possible compared to the actual parish boundaries that are depicted in the map. No population figures are provided for parishes smaller than output areas.
---
Further information about the population structure:
Gender (E 2017)
Males
117,990
Females
117,010
Age Groups (E 2017)
0-17 years
41,416
18-64 years
172,913
65+ years
20,671
Age Distribution (E 2017)
0-9 years
25,450
10-19 years
21,444
20-29 years
57,427
30-39 years
49,870
40-49 years
28,822
50-59 years
23,398
60-69 years
14,400
70-79 years
8,902
80+ years
5,287
Passport (C 2011)
UK
147,787
Republic of Ireland
6,816
EU (other)
19,967
other passport
25,309
no passport
14,542
Country of Birth (C 2011)
UK
133,095
Republic of Ireland
5,679
EU (other)
19,382
Other country
47,969
Ethnic Group (C 2011)
White
140,515
Asian
19,034
Black
26,294
Arab
1,893
Mixed/multiple
13,339
Other ethnic group
5,050
Religion (C 2011)
Christian
82,879
Muslim
19,521
Hindu
2,108
Sikh
569
Jewish
1,915
Buddhist
2,117
Other religion
967
No religion
61,911
---