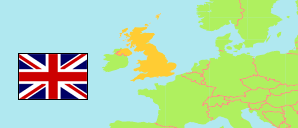 Fiskerton cum Morton
Parish in East Midlands
Contents:

Population

The population development of Fiskerton cum Morton as well as related information and services (Wikipedia, Google, images).
Source: UK Office for National Statistics (web).
Explanation: Parishes as at December 2020. All population and corresponding area figures of parishes are based on assigning output areas by using population-weighted centroids. Thus, slight discrepancies are possible compared to the actual parish boundaries that are depicted in the map. No population figures (and the actual area) are provided for parishes smaller than output areas.
---
Further information about the population structure:
Gender (E 2020)
Males
372
Females
398
Age Groups (E 2020)
0-17 years
126
18-64 years
427
65+ years
217
Age Distribution (E 2020)
0-9 years
51
10-19 years
93
20-29 years
44
30-39 years
28
40-49 years
83
50-59 years
179
60-69 years
133
70-79 years
104
80+ years
48
Passport (C 2011)
UK
825
Republic of Ireland
7
other passport
10
no passport
65
Country of Birth (C 2011)
UK
870
Republic of Ireland
5
EU (other)
7
Other country
20
Ethnic Group (C 2011)
White
875
Asian
8
Black
5
Mixed/multiple
13
Other ethnic group
1
Religion (C 2011)
Christian
636
Muslim
1
Hindu
6
Jewish
1
Buddhist
1
Other religion
2
No religion
172
---