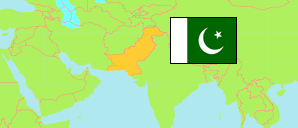 Swabi
District in Pakistan
Contents:

Population

The population development of Swabi as well as related information and services (Wikipedia, Google, images).
Name
Status
Population
Census
1972-09-16
Population
Census
1981-03-01
Population
Census
1998-03-01
Population
Census
2017-03-15

Swabi

District
507,631
625,035
1,026,804
1,625,477
Pakistan
Republic
65,309,340
84,253,644
132,352,279
207,684,626
Source: Pakistan Bureau of Statistics (web), U.S. Bureau of Census: Demobase Pakistan (web).
Explanation: The Pakistani-administered parts of Kashmir are not tabulated. The results of the 2017 census are final.
---
Further information about the population structure:
Gender (C 2017)
Males
815,828
Females
809,550
Transgender
99
Age Groups (C 2017)
0-14 years
661,647
15-64 years
899,381
65+ years
64,449
Age Distribution (C 2017)
0-9 years
455,955
10-19 years
390,846
20-29 years
271,183
30-39 years
183,672
40-49 years
132,354
50-59 years
89,486
60-69 years
62,841
70+ years
39,140
Urbanization (C 2017)
Rural
1,349,513
Urban
275,964
Literacy (A10+) (C 2017)
yes
690,731
no
478,791
Mother Tongue (C 2017)
Urdu
6,013
Punjabi
9,082
Sindhi
732
Pushto
1,552,164
Balochi
535
Kashmiri
926
Saraiki
2,316
Hindko
47,561
Brahvi
1,531
Other Language
4,617
---