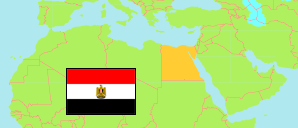 Idārah Shurṭah Mīnā' Būr Sa'īd
Police-administrated Area in Egypt
Contents:

Population

The population development of Idārah Shurṭah Mīnā' Būr Sa'īd as well as related information and services (Wikipedia, Google, images).
Source: Central Agency for Public Mobilization and Statistics (CAPMAS), Egypt (web).
Explanation: The tabulated estimates are based on the results of the 2017 census. Some figures for 2006 are computed using preliminary census results. Area figures of districts are derived from geospatial data.
---