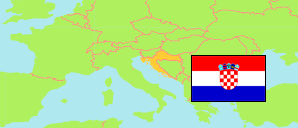 Ličko Petrovo Selo
in Plitvička Jezera (Lika-Senj )
Contents:

Settlement

The population development of Ličko Petrovo Selo as well as related information and services (weather, Wikipedia, Google, images).
Source: Croatian Bureau of Statistics (web).
Explanation: The results of the 2011 census are not completely comparable to the results of 2001 because of changed definitions. Area figures are computed by using geospatial data.
---