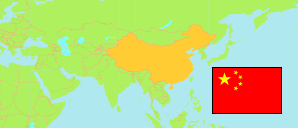 Bǎixiāng Xiàn
County in Xíngtái Shì
County
The population of Bǎixiāng Xiàn.
Contents:

Townships

The population of the townships in Bǎixiāng Xiàn.
Source: China National Bureau of Statistics (web).
Explanation: Towns and urban subdistricts may have some rural population. Townships, districts and counties as of 2018 (as far as sufficient information is available). Area figures are computed by using geospatial data.