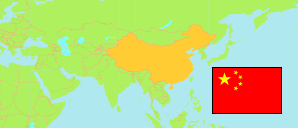 Báiyún Qū
District in Guìyáng Shì
District
The population of Báiyún Qū.
Contents:

Townships

The population of the townships in Báiyún Qū.
Source: China National Bureau of Statistics (web).
Explanation: Towns and urban subdistricts may have some rural population. Districts and counties as of 2018 (as far as sufficient information is available). Area figures are computed by using geospatial data.