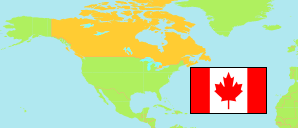 Inuvik
Town in Northwest Territories
Contents:

Population

The population development of Inuvik as well as related information and services (Wikipedia, Google, images).
Name
Status
Population
Estimate
2002-07-01
Population
Estimate
2007-07-01
Population
Estimate
2012-07-01
Population
Estimate
2017-07-01
Population
Estimate
2022-07-01

Inuvik

Town
3,333
3,678
3,464
3,440
3,214
Northwest Territories
Territory
41,694
43,372
43,648
44,891
45,605
Source: Statistics Canada (web).
Explanation: In contrast to census figures, population estimates are adjusted for underenumeration. 2022 figures are based on the 2016 census. The population figures of municipal units differ from the total population due to methodological differences.
---
Further information about the population structure:
Gender (C 2021)
Males
1,515
Females
1,625
Age Groups (C 2021)
0-14 years
720
15-64 years
2,120
65+ years
295
Age Distribution (C 2021)
0-9 years
490
10-19 years
410
20-29 years
435
30-39 years
505
40-49 years
445
50-59 years
390
60-69 years
285
70-79 years
135
80-89 years
40
90+ years
5
Country of Birth (C 2021)
Canada
2,760
America
40
Europe
50
Africa
65
Asia
135
Mother Tongue (C 2021)
English
2,655
French
30
Indigenous language
120
Other language
170
Multiple languages
90
---