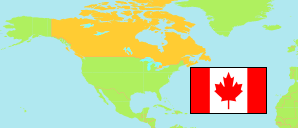 CT 0075.10
Census Tract in Edmonton Metropolitan Area
Contents:

Population

The population development of CT 0075.10 as well as related information and services (Wikipedia, Google, images).
Name
Status
Population
Census
2001-05-15
Population
Census
2006-05-16
Population
Census
2011-05-10
Population
Census
2016-05-10

CT 0075.10

Census Tract
6,655
6,520
6,506
6,638
Edmonton
Metropolitan Area
937,463
1,034,945
1,160,006
1,321,426
Source: Statistics Canada (web).
Explanation: Metropolitan areas, municipal units and census tracts in the boundaries of 2016. Some census tracts cover more than one municipal unit; such census tracts are listed only once.
---
Further information about the population structure:
Gender (C 2016)
Males
3,260
Females
3,375
Age Groups (C 2016)
0-17 years
1,535
18-64 years
4,455
65+ years
645
Age Distribution (C 2016)
0-9 years
900
10-19 years
820
20-29 years
1,000
30-39 years
990
40-49 years
775
50-59 years
1,045
60-69 years
780
70-79 years
215
80+ years
115
Country of Birth (C 2016)
Canada
5,210
America
290
Europe
350
Africa
210
Asia
390
Oceania
45
Mother Tongue (C 2016)
English
4,990
French
115
Aboriginal language
10
Other language
1,390
Multiple languages
130