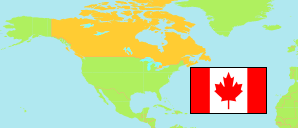 CT 0001.07
Census Tract in Calgary Metropolitan Area
Contents:

Population

The population development of CT 0001.07 as well as related information and services (Wikipedia, Google, images).
Name
Status
Population
Census
2001-05-15
Population
Census
2006-05-16
Population
Census
2011-05-10
Population
Census
2016-05-10

CT 0001.07

Census Tract
7,175
6,625
6,099
6,123
Calgary
Metropolitan Area
949,512
1,079,310
1,215,114
1,392,609
Source: Statistics Canada (web).
Explanation: Metropolitan areas, municipal units and census tracts in the boundaries of 2016. Some census tracts cover more than one municipal unit; such census tracts are listed only once.
---
Further information about the population structure:
Gender (C 2016)
Males
3,050
Females
3,075
Age Groups (C 2016)
0-17 years
1,300
18-64 years
4,100
65+ years
730
Age Distribution (C 2016)
0-9 years
775
10-19 years
685
20-29 years
790
30-39 years
955
40-49 years
800
50-59 years
955
60-69 years
745
70-79 years
270
80+ years
175
Country of Birth (C 2016)
Canada
5,090
America
155
Europe
405
Africa
140
Asia
260
Oceania
15
Mother Tongue (C 2016)
English
4,975
French
85
Aboriginal language
10
Other language
955
Multiple languages
105