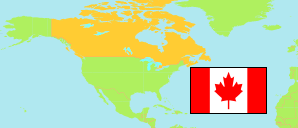 Niagara Falls
City in Ontario
Contents:

Population

The population development of Niagara Falls as well as related information and services (Wikipedia, Google, images).
Name
Status
Population
Estimate
2007-07-01
Population
Estimate
2012-07-01
Population
Estimate
2017-07-01
Population
Estimate
2019-07-01

Niagara Falls

City
84,820
86,250
91,982
95,570
Ontario
Province
12,764,806
13,390,632
14,072,615
14,566,547
Source: Statistics Canada (web).
Explanation: In contrast to census figures, population estimates are adjusted for underenumeration.
---
Further information about the population structure:
Gender (C 2016)
Males
42,530
Females
45,540
Age Groups (C 2016)
0-17 years
16,300
18-64 years
53,915
65+ years
17,855
Age Distribution (C 2016)
0-9 years
8,570
10-19 years
9,865
20-29 years
10,220
30-39 years
9,925
40-49 years
11,620
50-59 years
13,795
60-69 years
11,905
70-79 years
7,080
80+ years
5,105
Country of Birth (C 2016)
Canada
66,865
America
3,260
Europe
9,295
Africa
670
Asia
5,805
Oceania
85
Mother Tongue (C 2016)
English
68,660
French
1,770
Aboriginal language
10
Other language
15,955
Multiple languages
1,675
---