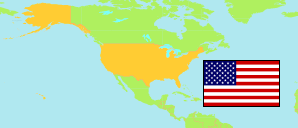 Urban Clusters
(USA)
urban
The population development of Urban Clusters.
Name
Status
Population
Census
2000-04-01
Population
Census
2010-04-01

Urban Clusters

urban
30,155,545
29,791,914
→

USA

(

incl. Puerto Rico

)
Country
285,230,516
312,471,327
Contents:

Urbanized Areas and Urban Clusters

The population development of the urbanized areas and urban clusters in Urban Clusters.
Source: U.S. Census Bureau (web).
Explanation: Urbanized areas and urban clusters are defined every 10 years using the previous census results; no later official population estimates are available.