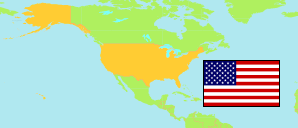 San Diego
City in San Diego - Chula Vista - Carlsbad MSA
Contents:

Population

The population development of San Diego as well as related information and services (Wikipedia, Google, images).
Name
Status
State
Population
Census
1990-04-01
Population
Census
2000-04-01
Population
Census
2010-04-01

San Diego

City
California
1,111,031
1,222,920
1,307,402
San Diego - Chula Vista - Carlsbad
Metropolitan Statistical Area
2,498,016
2,813,839
3,095,308
Source: U.S. Census Bureau (web).
Explanation: Metropolitan area as defined for the 2010 census.
---
Further information about the population structure:
Gender (C 2010)
Males
660,626
Females
646,776
Age Groups (C 2010)
0-17 years
279,368
18-64 years
888,397
65+ years
139,637
Age Distribution (C 2010)
0-9 years
155,865
10-19 years
166,158
20-29 years
252,313
30-39 years
200,860
40-49 years
177,712
50-59 years
154,906
60-69 years
100,977
70-79 years
56,843
80+ years
41,768
»Race« (C 2010)
White
769,971
Black/African American
87,949
Indigenous
7,696
Asian
207,944
Pacific Islander
5,908
Some other
161,246
2 or more
66,688
Ethnicity (C 2010)
Hispanic or Latino
376,020
Other
931,382
---