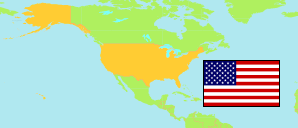 Denver - Aurora - Lakewood
Metropolitan Statistical Area in USA
Contents:

Population

The population development of Denver - Aurora - Lakewood as well as related information and services (Wikipedia, Google, images).
Name
Status
State(s)
Population
Census
1990-04-01
Population
Census
2000-04-01
Population
Census
2010-04-01
Population
Census
2020-04-01
Population
Estimate
2022-07-01

Denver - Aurora - Lakewood

Metropolitan Statistical Area
CO
1,666,979
2,179,480
2,543,482
2,963,821
2,985,871
Source: U.S. Census Bureau (web).
Explanation: Metropolitan and micropolitan statistical areas as defined in March 2020 by the OMB Bulletin No. 20-01. Area and total population for areas in Connecticut are based on planning regions.
---
Further information about the population structure:
Gender (C 2020)
Males
1,481,349
Females
1,482,472
Age Groups (C 2020)
0-17 years
653,903
18-64 years
1,905,318
65+ years
404,600
Age Distribution (C 2020)
0-9 years
342,401
10-19 years
378,880
20-29 years
429,611
30-39 years
485,688
40-49 years
395,361
50-59 years
358,930
60-69 years
310,155
70-79 years
179,710
80+ years
83,085
Urbanization (C 2020)
Rural
167,507
Urban
2,796,314
»Race« (C 2020)
White
1,977,329
Black/African American
166,100
Indigenous
35,716
Asian
137,450
Pacific Islander
5,247
Some other
261,444
2 or more
380,535
Ethnicity (C 2020)
Hispanic or Latino
691,711
Other
2,272,110
---