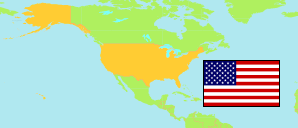 Champaign
County in Ohio (USA)
Contents:

COVID-19 Cases (Coronavirus Disease)

COVID-19 Cases (Coronavirus Disease) in Champaign as well as related information and services (Wikipedia, Google, images).
Measure for growth: Number of new cases per day and 100,000 inhabitants.
Name
Status
Cases
count
2020-03-04
Cases
count
2020-03-18
Cases
count
2020-04-01
Cases
count
2020-04-15
Cases
count
2020-04-29
Cases
count
2020-05-13
Cases
count
2020-05-27
Cases
count
2020-06-01

Champaign

County
0
0
4
6
14
21
27
28
USA [

United States of America

]
Federal Republic
103
8,382
212,973
635,177
1,038,264
1,387,837
1,695,518
1,807,220
Source: until 22th March: USAFacts, since March 23th: 2019 Novel Coronavirus COVID-19 Data Repository by Johns Hopkins CSSE.
Last Change: 2020-06-02 03:45 UTC
Explanation: The number of cases in a state can be higher than the sum of cases in the associated counties because not all state cases can be assigned to a state. Some cases are assigned to no state but are included in the total number of the USA.
---
Further information about the Cases:
New Cases per Day
03-04 ~ 03-18
0.00
03-18 ~ 04-01
0.29
04-01 ~ 04-15
0.14
04-15 ~ 04-29
0.57
04-29 ~ 05-13
0.50
05-13 ~ 05-27
0.43
05-27 ~ 06-01
0.20
Cases (20-06-01)
Cases (total)
28
Deceased
1
---
---
USA: COVID-19 cases, incidence rates and growth by counties