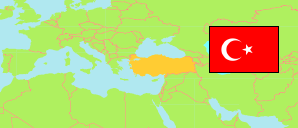 Hamur
District in Ağrı
District
The population development of Hamur.
Contents:

Cities, Towns and Villages

The population development of the cities, towns and villages in Hamur.
Source: State Institute of Statistics, Republic of Turkey (web).
Explanation: Since 2013, the population figures of city cores are calculated by using the population of selected city quarters; in some cases this computation may over- or underestimate the actual population.